Andrew Newman PhD, Co-Director,  is Professor and Chair of the English Department at Stony Brook University, where he is also affiliated with the History Department. He's the author of two books in the interdisciplinary fields of early American, media, and indigenous studies. His current research project, which was supported by a 2019-20 Fellowship from the John Simon Guggenheim Memorial Foundation, is a cultural history of literature instruction in the United States: The High School Canon: The History of a Civic Tradition. [email]
Jonna Perrillo, PhD, Co-Director, is an associate professor of English education and education historian at the University of Texas at El Paso. She directed the West Texas Writing Project, a branch of the National Writing Project, for six years and served as the Council Historian for the National Council for Teachers of English from 2015 to 2018. She is the author of Uncivil Rights: Teachers, Unions, and Race in the Battle for School Equity, recipient of the American Education Research Association's New Scholar Book Award (Division F) in 2013, and Educating the Enemy: Teaching Nazis and Mexicans in the Cold War Borderlands, ​which will be published with the University of Chicago Press in 2021. More broadly, her scholarship examines how schools serve as a central institution for shaping ideas about citizenship and identity, including through the English curriculum. [email]
K-12 leader Deirdre Faughey, Ed.D. is an English teacher at Oyster Bay High School and an adjunct Assistant Professor at Queens College and SUNY Old Westbury. Her research has been published in the English Journal and she is an Executive Board Member of the New York State English Council. She has worked in the field of education since 2005 as a classroom teacher, a college instructor, a researcher, and as a staff developer and new teacher supervisor.
K-12 leader Brian McAuliffe teaches in the English Department at Stony Brook University, where he is Coordinator for the Accelerated College Education (ACE) Program. This program offers high school students an opportunity to earn credit at Stony Brook University by taking approved English courses at their home school.  He was Chair of the Ward Melville High School English Department for 10 years.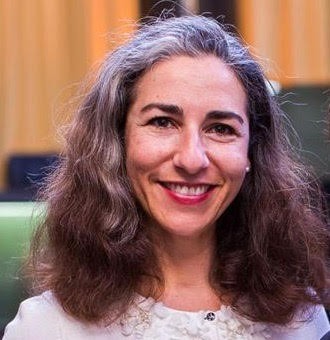 Visiting Scholar Nicole B. Wallack, PhD, is Director of Columbia University's Undergraduate Writing Program and a Senior Lecturer in the Discipline in Columbia's Department of English and Comparative Literature. Her scholarship, including her book Crafting Presence: The American Essay and the Future of Writing Studies, focuses on the history, pedagogy and aesthetics of the American essay.
Program Administrator Margaret Hanley is the Administrator for the Department of English at Stony Brook. [email]
Tayla Straub, Intern for the National Endowment of the Humanities Summer Seminar, is a graduate student of English at Stony Brook University. She has recently received her bachelor's degree in English and Anthropology at Stony Brook University.  [email]